2 year warranty

Free delivery in Europe
In-game sound
Multiple EQ modes for A-Rise, designed to highlight important in-game sounds and details to completely immerse you in gaming and music.
Team communication
Speech Enhancer Microphones and an Ambient Noise & Speech Suppression algorithm filter out all external noise, leaving you with crystal clear team communication and no need for yelling.
Focus Endurance
Passive damping and Active Ambient Noise Cancellation works together with our algorithm to help prevent ear fatigue and focus loss, so you can train and play better, longer.
Hear the difference
We wanted to let players have the same premium audio experience as the professional esports athletes. The A-Rise headset is designed to help take players to the next level, with technology that enables players to hear critical in-game audio cues earlier than any other headset competitor. This is made possible with unparalleled active and passive noise cancellation inspired by fighter jet conditions, with which the headset creates the ultimate competitive gaming experience.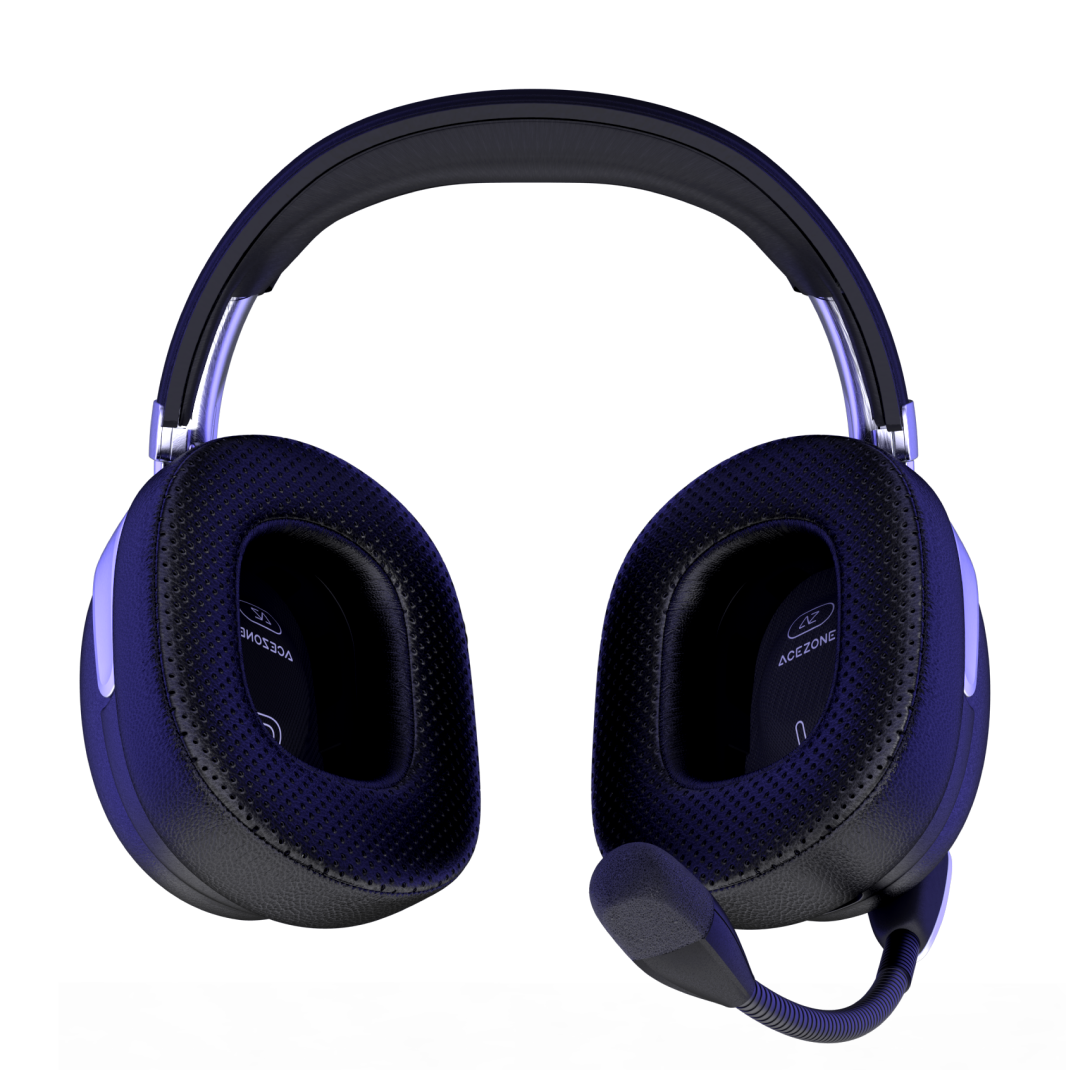 Built for the extreme
Unparalleled esports performance

★★★★★

"... nothing competes with the AceZone A-Rise for esports and competitive gaming. Every aspect advertised works. Every single gaming session we've had with them reproduced audio that was totally unmatched by almost every other gaming headset we have tested. It's a competitive advantage, for sure, and one that might be worth paying the price for, if you are serious about esports."

5/5 - Dexerto

If you want to go all-in on your esports headphones, well... there's only one option

★★★★★

"One of the things that AceZone sells itself on is their localisation in games, especially how they should have a better ability for identifying gunshots, footsteps and other things at a distance. And it must be said that the A-Rise delivers."

10/10 - Gamereactor

Used by pro gamers!

★★★★★

"...I came out convinced that the A-Rise can give you a competitive edge over other gaming-centric headphones."

TechPowerUp
Hear what
matters
The built-in Active Ambient Noise Cancellation (AANC) works in-tandem with passive damping to create best-in-class overall noise cancellation and sound isolation.
Clear team
communication
The A-Rise headset has a lift-to-mute directional, noise-canceling microphone, which is designed to pick up only the voice of the player wearing it, ignoring ambient noise.
AceZone algorithms use multiple microphones at the boom arm and on the ear cups. These microphones record and the algorithm separate ambient noise from player speech.
Award winning
Design
Award winning design achieved by combining unmatched engineering within industrial aesthetics with the best and most solid choice of materials.
Ergonomic
Ear pads
The AceZone A-Rise headset features changeable ear pads designed for world-leading passive dampening and sound isolation. This is achieved through a consistent seal, especially around difficult areas such as behind the jaw.
Interchangeable
Headset Padding
The AceZone A-Rise headset is designed to last, even when being used on a rigorous schedule by numerous players at different events across the globe. Instead of replacing the entire headset, it's possible to replace just a few elements, such as worn headset padding, to get that "new headset" feel through a refurbish program.
Intelligent
Boomarm
The intelligent boomarm makes it easy for players to check if they have the best possible placement of their microphone in relation to their mouth at all times during competitive play. This guarantees the best possible communication throughout. If players want to mute their microphone, they can simply rotate the boomarm away from their mouth into the upward position and when they're ready to talk again, they simply lock it back into place.
Audio Interfaces: USB-C, BT and Analog (mini-jack)
BT Codecs: aptX™, aptX™ HD, AAC, SBC, HFP
Driver Size: 42 mm, optimized for high performance noise canceling and sound clarity
Driver frequency range: 20Hz to 20kHz
Microphone : Noise canceling
Microphone Algorithm: AceZone Speech Enhancer (3 Microphones) and advanced microphone Ambient Noise and Speech Suppression (ANSS)
Mute: Flip-to-mute boomarm
Noise Canceling: Three layer military grade digital noise canceling
Weight: 550 g
Ear pad: Optimized 3D earpad design for noise canceling
Battery: 1100mAh, estimated wireless use 15+ hours
Materials: Exclusive sheep leather, robust headband adjustment system with 9 positions, die casted aluminum yoke, glass fiber reinforced cups, military grade ear pad for extreme noise cancellation
PC: Windows 10 and forth
• USB
• AUX
• Bluetooth
MacOS: Version 12: "Monterey" and forth
• USB
• AUX
• Bluetooth - Full support in Version 13: "Ventura"
Xbox
• AUX

PS5 & PS4
• AUX

Android
• Bluetooth
• AUX

IOS
• Bluetooth
• AUX

Nintendo Switch
• AUX

Steam Deck
• USB
• AUX
• Bluetooth
• PU-zipper, black carry case
• 3.5mm AUX mini jack cable
• USB-C 3m fabric cable for gaming and charging
• User Manual
Still got questions?